Maybi Production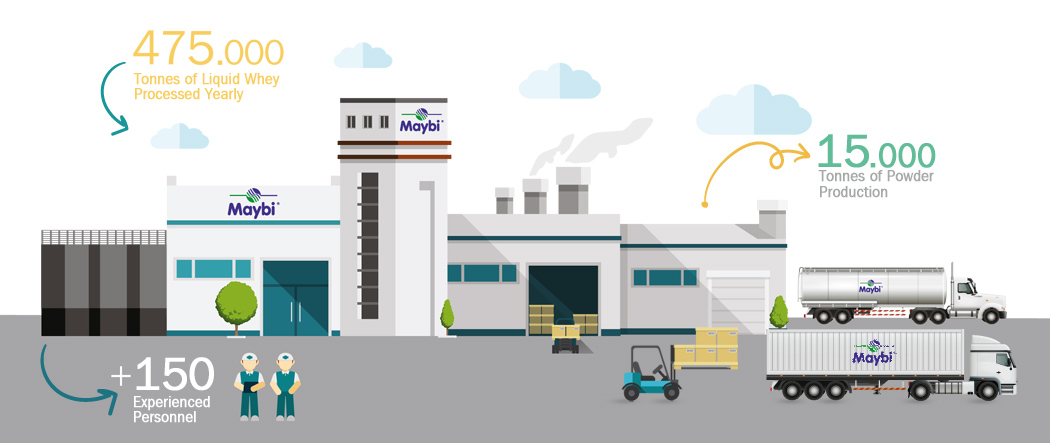 Founded in 1993, our facility operates on 97.250 meter square open area and 32.000 meter square closed area. With 150 well-trained employees, we are able to produce according to global standards. As Maybi, we care about the environment and we make sure that we do not harm the nature in any way. That is why we have a chemical and biological purification system with a capacity of 5.000 tons.
As of 2020, we have a powder capacity of 25.000 tons per year. We are still continueing to invest to increase our production capacity each year. Currently our factory runs on 80% automation and by 2023 we aim to operate on full autamion in every of our production processes.
As Maybi, we know the importance of keeping track of the advancements in technology. That is why we bring consultants from Europe regularly to audit our production processes and to contribute to our R&D operations.